Mike Walker (ecoEPCs)
---
| | |
| --- | --- |
| Contact Name | Mike Walker ecoEPCs |
| Location | 4 Sydney Cottages, Elm Road |
| City | Claygate |
| Post Code | KT10 0EJ |
| Contact 1 | |
| E-mail | |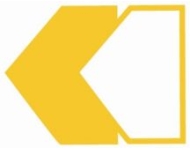 Please quote "EPCcompare" when contacting Mike Walker (ecoEPCs)
About

Us
---
ecoEPCs have been at the forefront of EPCs from when Home Information Packs (HIPs) were first introduced in 2007. Being one of the first we were filmed and interviewed by BBC news undertaking an EPC & you can view the video on our web site.
ecoEPCs are based in Claygate, Surrey and we providing services to local estate agents and landlords to all the KT postcodes including Kingston, Surbiton, Esher, Chessington, Ewell, Claygate, Oxshott, Cobham, Weybridge, Leatherhead, New Malden and Worcester Park. We also cover areas around Richmond, Twickenham, Hampton, Sutton and also towards Guildford.
Residential/Domestic EPCs.
Prices for residential Energy Performance Certificates start at £40.00 with no VAT. Prices will vary dependant on the distance we have to travel from our office in Claygate. Appointment times are flexible and can be done on a same day basis. Generally the energy survey takes around 30 mins at the property and the energy certificate is then produced with 24 hours.
Commercial EPCs.
ecoEPCs also undertake energy assessments for all types of commercial premises including shops, offices, pubs, restaurants, etc. in the Surrey, Middlesex, Sussex and Greater London areas. Prices start from £100. Please contact us for a quote based on the type and size of the premises. The energy survey can generally be undertaken within two days and the certificate then issued within 24 hours.
Floor Plans.
ecoEPCs can also produce floor plans. These provides graphic layout of the property helping the customer to visualise the property.
Call Mike Walker for a free quotation. T 07872 180720
ecoEPCs, 4 Sydney Cottages, Elm Rd, Claygate, Surrey KT10 0EJ
Services
---
Commercial epc
Residential epc
Energy survey
Landlord epc
Energy certificate
Epc
Energy performance certificate
Home epc
Home energy survey
Domestic epc
Domestic energy performance certificate
Reviews
---
stuart ansell
18 Aug 2018 | Rating: 5 /5
Mike arrived bang on time, was quick and efficient and had my certificate to me on the same day. What more can you ask for?
---
Alex Healy
11 Jul 2017 | Rating: 5 /5
Lovely man very efficient.
---
Brian Wilson
14 May 2014 | Rating: 5 /5
Prompt, efficient service at a competetive price.
---
Tina Botterill
16 Mar 2014 | Rating: 5 /5
Very friendly and helpful
---
Nassir Shirkhani
30 Sep 2013 | Rating: 5 /5
Mike Walker delivered what he promised, arriving bang on time, carrying out a thorough search of the flat and issuing the EPC the next day. He would be my first choice for a similar job in future.
---
Sharda Panesar
25 Sep 2013 | Rating: 5 /5
Excellent service. Mike was thorough and very efficient. Mike is a professional with years of experience. Pleasant and easy to get on with. Cert arrived on time as promised. A man of his word. I recommend him 10/10. Very satisfied with his work.
---
Szisuz
12 Sep 2013 | Rating: 4 /5
Reliable, efficient and friendly, although I did receive a lower quote after confirming appointment.
---
Adam Hammond
28 Jun 2013 | Rating: 5 /5
Excellent professional service from Mike, arrived promptly and turned the EPC around very promptly. Recommend Mike and would use again.
---
Mrs Tina Aspinall
04 Jun 2013 | Rating: 5 /5
Amazing!! Cannot recommend Mike Walker enough!



He was fantastic from start to finish, very prompt and professional. I had my EPC within 24 hrs of his visit.



I would strongly recommend Mike.
---
Gill Koheeallee
08 Mar 2013 | Rating: 5 /5
Brilliant service, I can't recommend Mike more highly!
---
Laura P
16 Jan 2013 | Rating: 5 /5
A very professional and efficient service - I would highly recommend Mike instead of sourcing an EPC through an Estate Agent which can be significantly more expensive.
---
Brian Evans
26 Nov 2012 | Rating: 5 /5
Turned up on time, worked quicky with no fuss and I had the certificate within the day. Would recommend him to anyone.
---
Raj007
02 Nov 2012 | Rating: 5 /5
Arrived on time, very quick and excellent service. Received the certificate same day.
---
Erika Marcinova
28 Aug 2012 | Rating: 5 /5
Very fast, efficient and professional service! Would definitely recommend.
---
Samantha Cooper
24 Jul 2012 | Rating: 5 /5
Mike was able to step in at very short notice when another company let us down. Fantastically fast service and I highly recommend him.
---
asif faryad
24 Apr 2012 | Rating: 5 /5
EPC

Contacted Mike walker today and by 3pm i had the EPC certificate .... Outstanding Service highly Recommended
---
Alan Keane
25 Mar 2012 | Rating: 5 /5
Quick response - Thank You
---
Joanne Benton
24 Feb 2012 | Rating: 3 /5
Great service, very professional and the cheapest! Although because this is Government driven, means that alot of energy is spent chasing after these certificates, when common sense usually prevails along with available budgets.
---
John Burt
11 Feb 2012 | Rating: 5 /5
Could not have been better. Called Mike at 14:35, he arrived at 14:45, did the inspection, returned to his office and sent me the report at 16:09. Excellent!
---
M Roberts
09 Jan 2012 | Rating: 5 /5
Very quick and efficient, would recommend
---
Nigel Gibbs
23 Nov 2011 | Rating: 5 /5
Speedy and efficient service
---
N Ward
21 Oct 2011 | Rating: 3 /5
Quick, efficient and friendly. Would recommend.
---
Thomas O\'Kill
14 Sep 2011 | Rating: 5 /5
Mike gives a great service - very quick, efficient and excellent value. I rec'd my report the same day as his visit. I recommend him.
---
Natalie Beldom
17 Aug 2011 | Rating: 5 /5
Mike assisted us with an urgent requirement, he was very professional and extremely efficient. Would definitely recommend.
---
Paul Cleaver
29 Jun 2011 | Rating: 5 /5
Mike was very professional, very efficient, very quick. No hesitation in recommending.
---
Gaurav Lal
25 May 2011 | Rating: 5 /5
It was a pleasure dealing with Mike – on time, very helpful and a very fast turnaround. If only other providers could match his standards!
---
shelley@rtstextilerecyclers.co.uk
03 Mar 2011 | Rating: 5 /5
A very professional and efficient service. We will certainly use ecoEPCs in the future. Thank you.
---
Bertalan Voros
24 Feb 2011 | Rating: 5 /5
Extraordibarily fast and good service, EPC received within 24 hours. Mike showed up at the agreed time and called in advance, really good communication throughout.
---
John Piccorilo
02 Feb 2011 | Rating: 5 /5
Thanks mike, great proffesional, epc completed and returned in 24hrs of getting in contact, would recommend.
---
Stephen Farrow
28 Jan 2011 | Rating: 5 /5
Very quik and efficient service
---
Richard Linnell
22 Dec 2010 | Rating: 5 /5
Mike had good people skills so a layman could understand what he was talking about . arrived at the site and the report, was on time
---