ENERGYEPC
---
| | |
| --- | --- |
| Contact Name | Mr. Shah |
| Location | PO BOX 743 |
| City | BOREHAMWOOD |
| Post Code | WD6 9HP |
| Contact 1 | |
| Contact 2 | |
| E-mail | |
| Web | |
| Rating | 4.9/5 |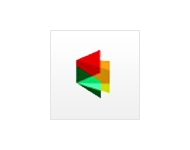 Please quote "EPCcompare" when contacting ENERGYEPC
About

Us
---
Whether you're looking to let or sell a home, ENERGY EPC is here to help. We pride ourselves on taking the time to get to know each and every client individually - listening to their specific needs and wishes. We're ready to provide you with Energy Performance Certificates (EPC) from £34.00 inclusive of VAT. Our DEA's are fully qualified and accredited and are know to be the best in the industry. We will provide you with all the necessary facts you need to make a confident, informed decision.
We work 7 days a week including evenings. Our experienced DEA's are ready to help. We can provide your epc certificate on the same day.
Services
---
Domestic epc, landlord epc
Reviews
---
Helai
05 Jan 2019 | Rating: 5 /5
I contacted the company after reading the reviews here. The result was great and I couldn't have asked for a better service! I received the certificate in less than 2 hours after the survey. I strongly recommend this company to anyone in need of an epc.
---
mukesh patel
21 Mar 2017 | Rating: 5 /5
Thanks very much for very lightening service and sending me EPC promptly,

I will support yr contact for others to follow.

Great Service
---
jason
14 Nov 2016 | Rating: 5 /5
superb service with a very fast turnaround. i am impressed with the service and value. do not hesitate to use.
---
S Pindoria
29 Jan 2014 | Rating: 5 /5
I booked Mr Shah after reading the reviews on this site. Phoned Monday and got a Tuesday evening appointment. He did the survey at 8pm and I received the EPC by 10.15pm the same evening. He is very professional and is very efficient! I would definately recommend his services.
---
Carolina
06 Aug 2013 | Rating: 5 /5
Mr Shah was very professional. He emailed, texted and called me up within a few hrs and i manage to secure an appointment within same week. the EPC was emailed to me the same night. He was very quick, reliable and just amazing. Thank you.
---
Shiraz Janjua
16 Jan 2013 | Rating: 5 /5
Mr Shah is amazing. I was able to make a booking a few days ago, recieved email and text confirmation, conducted an EPC at 6.30pm with the certificate emailed via PDF to be by 8.30pm - EXCELLENT service.
---
Vikesh Tailor
22 Nov 2012 | Rating: 5 /5
Same day appointment and got the EPC first thing the next morning. Excellent service and communication throughout.
---
shazia
16 Nov 2012 | Rating: 5 /5
Mr shah was professional, came on same day on request and gave us the certificate same day which was very helpful as our estate agent wanted it quickly
---
Michael Rosen
28 Oct 2012 | Rating: 5 /5
Extremely good service. Called up on the Friday afternoon and was willing to come later that day. Fast, professional and received the certificate within 2 hours
---
charles mitchell
19 Mar 2012 | Rating: 5 /5
Excellant service and great price, received the EPC on the same day. Am very happy with the service.
---
julia green
03 Oct 2011 | Rating: 5 /5
excellent service, very fast and efficient and would highly recommend.
---
Anon
04 Jul 2011 | Rating: 4 /5
very fast and efficient service. much appreciated.
---