123epc
---
| | |
| --- | --- |
| Contact Name | Norman Devine |
| Location | 315 Park Road |
| City | Warrington |
| Post Code | WA5 3RG |
| Contact 1 | |
| E-mail | |
| Web | |
| Rating | 5/5 |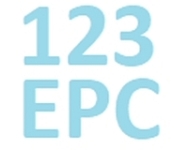 Please quote "EPCcompare" when contacting 123epc
About

Us
---
An independent Assessor offering Domestic Energy Performance Certificates within 15 miles of Warrington at a very competitive price. Please quote "EPC Compare" when contacting. Payment by cash, bank transfer or card. N.B. I do not assess new-builds or barn conversions
Reviews
---
Alan Baker
26 Feb 2021 | Rating: 5 /5
Very Professional service, Norman did everything he promised and all on time, I'd have no hesitation in 100% recommending him to family and friends .
---
Steve
11 Jul 2019 | Rating: 5 /5
Perfect - Got certificate same day as inspection.
---
Nick Forshaw
26 Feb 2019 | Rating: 5 /5
I contacted Mr. Devine at lunchtime today by telephone for an EPC on a property I am selling.



He responded immediately to my query, and insisted that i check the EPC register to ensure there was not already an EPC on the property, at https://www.epcregister.com/home.html as he did not wish for me to pay for his services unnecessarily.



As good fortune would have it, Norman was able to perform his survey at 2.30 on the same day, and by tea time, my EPC was on the register, and in my inbox as a PDF.



To summarise:



Excellent professional approach.

Excellent time keeping as he was early for the appointment.

Care of the property, wearing shoe covers as he did not wish to risk a soiling of the carpet (Which was unlikely as he was very smartly attired)

Full and direct explanation of the survey, both good and bad points.



I would without reservation recommend Normans services and without hesitation, grant him 5 stars out of five for an excellent, conscientious and professional service.
---
Rebecca Atkinson
26 Mar 2017 | Rating: 5 /5
Just had to come onto the site to provide a review, I emailed norman this afternoon to request he carried out an EPC for him to respond almost immediately. He then informed me that I did not require one as a previous one was still in date, he could have very easily charged us to complete another. Would recommend and use in the future if needed.

---
alex cartledge
23 Nov 2015 | Rating: 5 /5
After reading a lot of reviews I decided to go with 123epc. Communication was via email norman was very quick to answer any questions.. arrived on time and was very professional and polite. He a asked to go upstairs and placed shoe covers on his feet which impressed me. He was very helpful and thorough it was a great service and I would definitely use if not recommend again! 5 star service!!
---
Christine Phipps
18 May 2015 | Rating: 5 /5
We were able to contact Mr Devine on a Sunday and quickly arrange a visit the following day. Excellent service and it was a pleasure to deal with such a professional gentleman. Would highly recommend.
---
Tony Melia
02 Oct 2014 | Rating: 5 /5
Quick Service - Phoned on a Tuesday and assessment done Wednesday - Certificate completed and received same day - Quality !!
---