LKEnergy
---
| | |
| --- | --- |
| Location | 1A High Street, |
| City | Husbands Bosworth |
| Post Code | LE17 6LJ |
| Contact 1 | |
| Contact 2 | |
| E-mail | |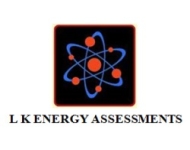 Please quote "EPCcompare" when contacting LKEnergy
About

Us
---
Covering Leicestershire, Warwickshire and Northamptonshire; with over 2,000 EPC's successfully completed to date, we pride ourselves on providing you with a fully compliant and professionally prepared EPC in the most efficient and courteous manner.
Reviews
---
Ric T
09 Dec 2020 | Rating: 5 /5
Great service all round Darren with our floorplan and EPC - thank you!
---
Valerie Crouch
10 Jan 2017 | Rating: 5 /5
First class service ...less than 24 hours from initial call to completed certificate ,efficient and professional
---
vanessa struthers
01 Sep 2015 | Rating: 5 /5
good quick service very polite people, epc emailed the same day.
---
Les Daw
18 Feb 2015 | Rating: 5 /5
Rang Darren on 16 Feb to arrange a EPC. Darren visited the next day Tuesday 18 Feb as arranged, on time. very friendly and helpful. Explained the procedure. emailed the certificate to ourselves and the estate agents that evening. Excellent service. Can fully recommend.
---
Jon Knight
19 Jan 2015 | Rating: 5 /5
Emailed Darren, instant response. Appointment was booked to suit me. Arrived bang on time, carried out work thoroughly. Extremely friendly. EPC emailed within hours to both my estate agent and myself. Can't fault service. Top drawer. Would recommend to anyone.
---
Zhanna Harris
24 Apr 2014 | Rating: 5 /5
I was very impressed with the service provided by Darren. After initial contact I got the appointment the next day. Darren was very punctual, very friendly and pleasant. Didn't take too long and I received the certificate the same day. Another nice touch was that Darren send it to our solicitors as well saving me time. I would definitely recommend him as service is absolutely fantastic and the cheapest around. Thank you very much.
---
Stefan Kelsall Aged 58
26 Mar 2014 | Rating: 5 /5
Its gives me great pleasure to be able too leave my feed back. After being told by my estate agent that it would be £95 plus vat for my EPC



Certificate, I decided to search the web to see if I could get this service cheaper. I came across numerous Assessors and after reading the feed back on this gentleman I decided to commission him to inspect my property for my EPC. This gentleman impressed me from point of contact to completion upon me receiving my EPC certificate. He was punctual smart and polite. He even had time to explain to me all about the EPC, because I had no idea. I also then decided to have my floor plan drew up. I would go out of my way to recommend this gentleman to all my family and friends, who find they need a report. Thank you Darren.
---
Richard Holland
21 Feb 2014 | Rating: 5 /5
Painless process. Initial contact, agreed appointment, timely attendance, careful assessment, speedy provision of certificate - all dealt with professionally and efficiently. Very impressive service.
---
Lynn Ball
04 Feb 2014 | Rating: 5 /5
Prompt, professional and thorough. Report turned up 3 hours after appointment via email. Darren was friendly and helpful, would definately recommend!
---
Pam Campion
01 Oct 2013 | Rating: 5 /5
Phoned Darren & left message & he phoned me back in 0 minutes. We made an appointment for 5pm the following day. He arrived on time & was very professional in his approach. He said he would e-mail the report to me & at 8.26pm I received his report. Excellent service!
---
Glenis Burn
01 Sep 2013 | Rating: 5 /5
Phoned Darren, appointment next day, arrived promptly, great to deal with, everything carried out as he said, received certificate the next day along with his invoice. Very highly recommended could not fault the service I was given.
---