EPC MaxConsult
---
| | |
| --- | --- |
| Contact Name | 123 |
| Location | High Street, |
| City | Ruislip, Hillingdon |
| Post Code | HA4 8JB |
| Contact 1 | |
| Contact 2 | |
| E-mail | |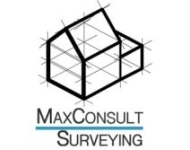 Please quote "EPCcompare" when contacting EPC MaxConsult
About

Us
---
Independent building surveyor offering pre-purchase Home Buyers Survey and Building Survey reports in north-west London. If you are dealing with selling or letting - we offer property marketing packages including Property Photography, Marketing Floorplan and EPC in a single site visit with high accuracy and quick turnaround. Whether you are a homeowner, landlord or estate agency, we offer the highest level of service that you can rely on.
Please visit our website for more details or get in touch to arrange your survey.
www.maxconsultsurveying.co.uk
Services
---
Energy performance certificate
Epc
Floor plan
Building survey
Home buyers report
Home buyer report
Reviews
---
RosB
15 Dec 2017 | Rating: 5 /5
I was given an appointment within 2hours and was impressed by the thorough but efficient survey. The report was with me in under 3hours, so a good job done and very good value. Thank you.
---
Sylvia
07 Jun 2017 | Rating: 5 /5
Max arrived at his appointment promptly. He was very professional and sent his report very quickly. I highly recommend.
---
Chris L
24 Apr 2017 | Rating: 5 /5
Top service, fast, friendly and efficient. Couldn't ask for more. Thanks Max.
---
Nicos
23 Feb 2017 | Rating: 5 /5
It could not be better, Max is real professional. EPC came by mail 3 hours after the visit!!
---
Matt D
20 Feb 2017 | Rating: 5 /5
Max turned up early and explained all that needed to be done and why and quickly and efficiently got to work. All don't and certificate issued in 4 hours. Great service
---
Helen Scott
15 Jan 2017 | Rating: 5 /5
My EPC and floor plan were booked with 3 days' notice to fit in with a hospital appointment. Max made sure he was punctual and completed the tasks quickly and efficiently leaving me with plenty of time before my appointment. The report and floor plan were with me in no time. Very pleased with the service provided.
---
Geoffrey Porras
10 Jan 2017 | Rating: 5 /5
I can highly recommend Max consult. He arranged a visit within hours of contacting him. He was courteous and informative in his emails. He arrived on time and did the job quickly. He send back the report within 24 hours. I wish everything else was as easy as dealing with Max. Thank your
---
Adrian H
21 Dec 2016 | Rating: 5 /5
Called Max and left a message. He called back shortly after and arranged for next day. Arrived on time and the EPC was received later that day. Great service and price. Many thanks.
---
David
28 Sep 2015 | Rating: 5 /5
Super professional - followed up my initial enquiry very quickly and was able to do the EPC when it suited me. Very pleasant to deal with and prompt. Turned up at the appointed time pretty much to the minute. Very pleased and would highly recommend.
---
David Smith
05 Aug 2015 | Rating: 5 /5
Appointment made easily and time fixed for our convenience. Max arrived on time at 11 am, conducted the survey efficentlyand produced and supplied the Certificate by email that same afternoon.
---
John
14 Jul 2015 | Rating: 5 /5
Excellent service. Called in the morning. Visited later that day. Very polite, helpful and professional, report completed the same day. Would 100% recommend
---
sharon l
22 Jun 2015 | Rating: 5 /5
Very happy with service. Max very professional and friendly. Accommodated my schedule. Happy to answer my questions. I received completed report within hours of his visit. Confident to recommend.
---
Adam Recht
21 Jun 2015 | Rating: 5 /5
Max responded quickly to my text, made an appointment for the following morning to carry out the inspection, and the report was ready in the afternoon. Top service, highly recommended.
---
Dean Cook
01 Jun 2015 | Rating: 5 /5
Couldn't have asked for more. Max was prompt, flexible, and thoroughly professional. My EPC arrived soon after the consultation. First class service.
---
David
26 May 2015 | Rating: 5 /5
Great - emailed Max, he came round the next day and we had the EPC the following day.
---
Patrick B
05 May 2015 | Rating: 5 /5
Arranged on the same day, confirmed the appointment during the day, came on time, friendly, very reasonably priced.

It couldn't be better.
---
Liz Crosbie
02 May 2015 | Rating: 5 /5
very efficient, polite & helpful
---
Catherine M
29 Apr 2015 | Rating: 5 /5
Promptly arranged and a pleasure to deal with. Great value for money and we received the report the same day. Would recommend to anyone!

Thanks Max.
---
helen sinclair
21 Apr 2015 | Rating: 5 /5
super fast service- responsive and visited out of hours next day. Great price. Thoroughly recommend
---
H Rastogi
11 Apr 2015 | Rating: 5 /5
Absolutely fantastic service!! Contacted Max over the weekend for an urgent job, he gladly agreed to come around the same day (Saturday evening). He presented promptly, was courteous, recorded everything meticulously and emailed the report back within a couple of hours. Highly recommended! Thank you Max!
---
Sonya Shea
09 Apr 2015 | Rating: 5 /5
Quick, efficient, nice young man. Looked meticulously at everything, asked a few questions, took some pictures, and next day I had my certificate. No worries for ten years now. Much recommended!
---
Chris thorn
07 Apr 2015 | Rating: 5 /5
Excellent and reliable, turned up on time and was very professional and quick.
---
Julia M
01 Apr 2015 | Rating: 5 /5
Promptly arranged. Contacted Max at 10AM, visited on the same day with report emailed two hours later. Fast, reliable and cheaper than an estate agency! Many thanks for this.
---